Together Miami County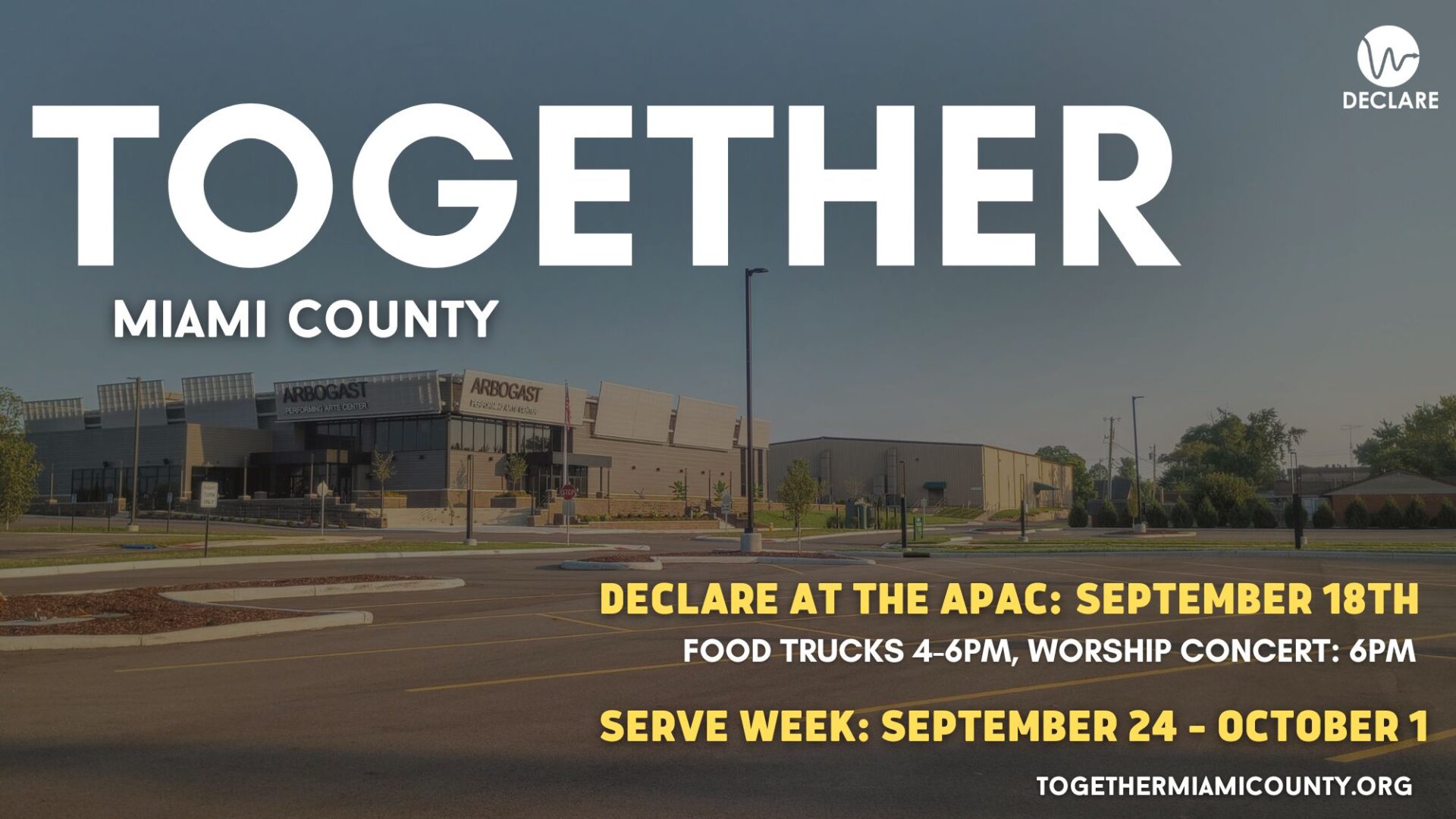 Here at The Valley, we love serving our communities alongside other churches and making a Kingdom impact in our area. Together Miami County is a night of worship on September 18 followed with a week of opportunities to serve at non-profit partners in Miami County who are caring for people – and we're going to be part of it.  The serve week is from Sept 24th – October 1st.
Here is a link to the night of worship and you can sign up to serve HERE. You can serve as an individual, family, or a life group. Let's all roll up our sleeves and fill up the hearts of a people God loves by serving our community!
Related Events