Promotion SUNDAE!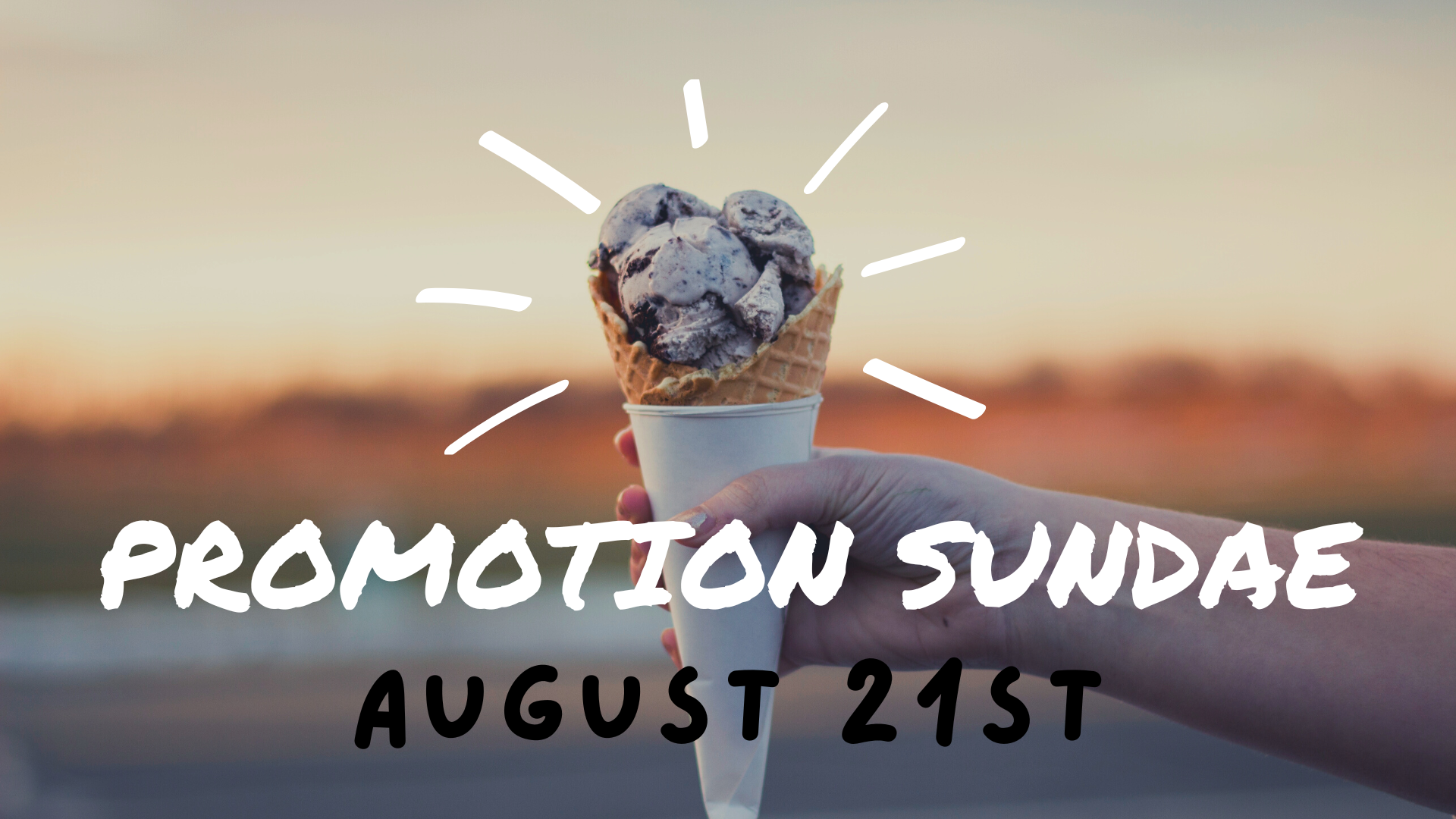 Join us on August 21st for Promotion SUNDAE!
We will be having ice cream, games, and more fun as we welcome the incoming Kindergarteners and 6th graders to their new classrooms and celebrate  moving onto another school year. Invite a friend to join us as well! We cannot wait to see you there!
Kid's starting Kindergarten will move up from the Preschool room to Adventure land, and Kid's starting 6th grade will be moving up to the teen room in the gym.  If you aren't sure where to drop off or pick up your children, just ask any of our friendly greeters or children's area helpers.  They will be happy to show you were to go and welcome the kids' to their new class.
Related Events